Welcome to the 55th McQuaid Invitational at Genesee Valley Park, Rochester, NY - Sept 28, 2019

2018 Recap
: In all, the meet had 8,336 registered runners and 262 teams represented.  We had teams in from Canada, California, Missouri, Florida, Virginia, Maryland, Ohio, Pennsylvania and New York!  Last year's top boys and girls races were won by teams from California and Missouri. We dedicated Race #6 as a memorial for Jim Stewart- Dansville coach, and Race #4 as a memorial for Win Hatt- East Rochester coach.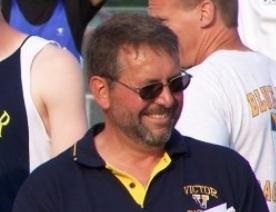 - We've dedicated Race # 23, Girls Seeded AAA, as a memorial for Bob Goodell - Victor Coach / Section V Girls Chair.
 Race Entries deadline is Sunday, Sept 22 - 3:00 pm.
We will be finalizing team race assignments on that date.
Coaches Login / Registration / Entries
- Teams Entered - Race Assignments (not live)
- PARKING ALERT
Please send payment to:
McQuaid Jesuit
1800 S. Clinton Ave.
Rochester NY 14618
C/O Todd Stewart


From 2018:
- Top 100+ All Time Performances -
-  Past Individual Champions -
- Past Team Champions -
- Section V Bests - twitter.com/mcqinvite