Welcome to the 58th McQuaid Invitational


at Genesee Valley Park, Rochester, NY -Sept 30, 2023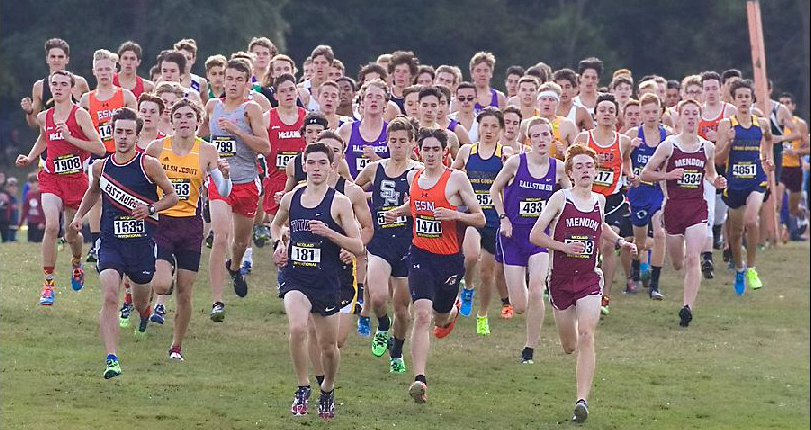 MEET INFORMATION HAS BEEN UPDATED FOR 2023. COACHES REG FORM IS AVAILABLE.
COACHES' ACCOUNT
(LOGIN) - Please fill out your School /Teams Information (both Genders / all levels on one form). This allows us to calculate the entry fee and helps cut down on our packet processing.
Make Race Entries for each level. On race day, you are free to move your entered runners around within your scheduled races.
Please do not remove a runner and then re-add them in your account after the race entries download as this can cause an additional  bib number /chip for that runner.
*
THE ENTRIES WERE DOWNLOADED ON MON-9/25 10:00am NY Time and are being processed.

* Any late Entries, after the fact, will be handled later.


*Email

This email address is being protected from spambots. You need JavaScript enabled to view it.

if your race assignments should be reduced or increased since you first filled out your Reg Form. We will do our best to update the Race Assigns Sheet.

DONATE SNEAKERS: Teams participating in this year's McQuaid Invitational are invited and encouraged to collect gently used running shoes, cross-trainers, and tennis shoes to donate to benefit St. Ann's Community, Rochester's largest non-profit provider of compassionate care to the elderly.  Donated sneakers will be sorted by McQuaid Jesuit volunteers for processing by GotSneakers, which provides gently used sneakers to people in need in developing countries.  Please bring donations in sturdy garbage bags or boxes for ease of collection at Genesee Valley Park.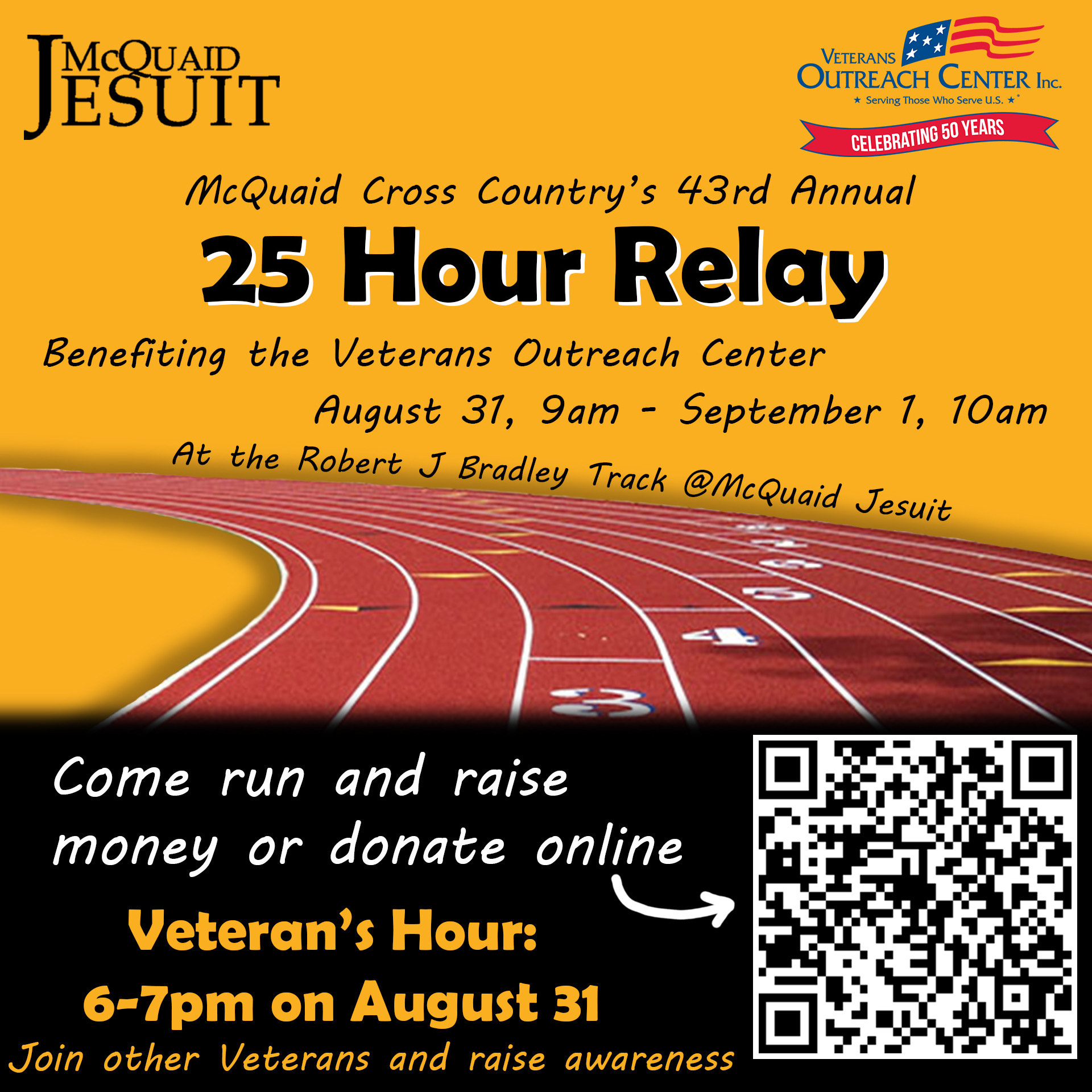 McQuaid Jesuit XC's 25 Hour Relay
(our 43rd annual Relay!) was run to benefit the Veteran's Outreach Center (VOC), an organization that assists Rochester veterans in need by providing housing, jobs, food, and other services. The Relay took place from 9am on Thursday, August 31 until 10am on Friday, September 1 on the Robert Bradley Track at McQuaid. Please support our cause by donating to the VOC at this link.
The McQuaid Legacy: Eric Kendrick and Bob Bradley celebrate the 50th running of the McQuaid Invitational.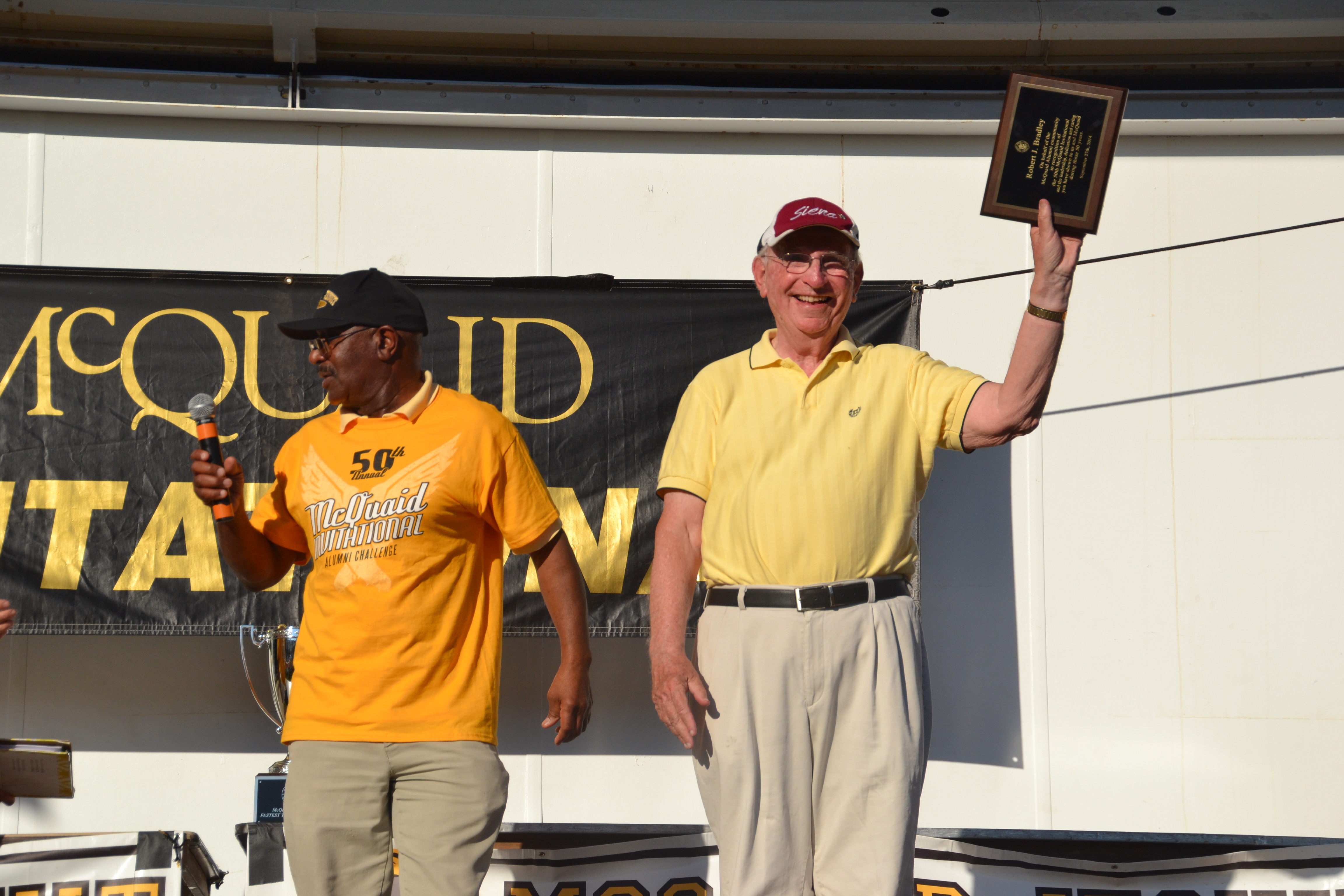 The American Elm and Higher Things - A tribute by Leo Finucane
The Bradley Files - An extensive collection of results. A Treasure Trove!
For account questions/issues: contact the timer: Dave at

This email address is being protected from spambots. You need JavaScript enabled to view it.


For all other inquiries: contact Meet Director: Todd Stewart at

This email address is being protected from spambots. You need JavaScript enabled to view it.